Bear hug is a episode of Clarence toons (also is a crossover with "We bare bears").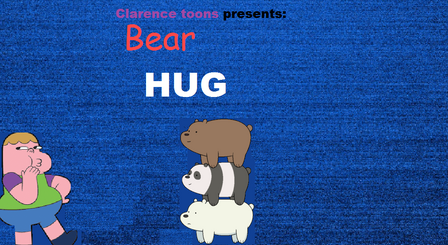 Bears go Aberdale, but were bored, there are Clarence and become friends, then Clarence makes the bears are happier!
Characters
Edit
Clarence
Jeff
Sumo
Grizzly
Panda
Ice bear
Mary Chad
Percy (canon)
Tappy cards kid (canon)
Ad blocker interference detected!
Wikia is a free-to-use site that makes money from advertising. We have a modified experience for viewers using ad blockers

Wikia is not accessible if you've made further modifications. Remove the custom ad blocker rule(s) and the page will load as expected.