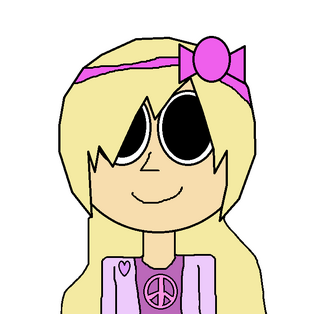 Athena is a saxophonist at Aberdale Middle School. She is voiced by Rowan Blanchard.
Personality
Edit
Appearance
Edit
Episode Appearances
Edit
"Becky, I visited you to Rachel's house to let us have free Honesty clothing!" -Athena talking to Besty about the sleepover
"I'm the best musician of the world!" -Athena to herself in the mirror
"Jazz is hypnotized?" -Athena about a hypnotized Jazz
Her full name is Athena Jane Roberts.
She likes Honesty clothing.
She is 12 in 7th grade in 2015, but she will be 13 at Athena the Teenager.
Athena can sing and play saxophone but in Mia and her Sister, Becky and Athena can perform teen songs like Stitches, Same Old Love, Blank Page, and many other songs.
She likes teen pop idols such as Serena Gonzalez, Igloo Australia, Charlotte CXC, Cathy Gary, Whitney Sheers, Catherina Angelina, Jason Timothylake, and Mayroon 5.